Please follow below steps to register your product for one year limited warranty.
Step 1). Go to www.roadmatedvr.com, select "Registration" to create your own account.

Step 2). Enter your account information, and complete the registration.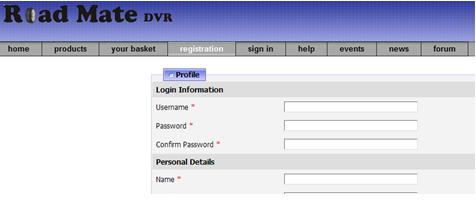 Step 3). Select "My Registered Products", and then click on "Register Product".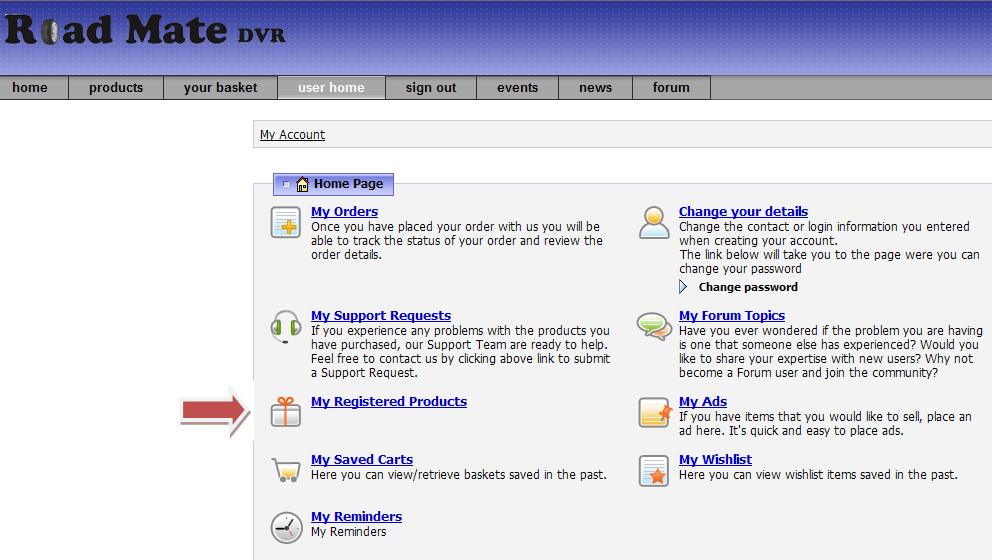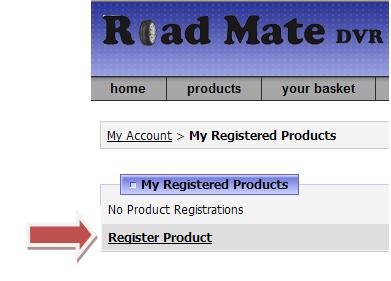 Step 4). Enter your purchase information. "Product code" and "Serial Number" information are on the bar code, can it be found on the box.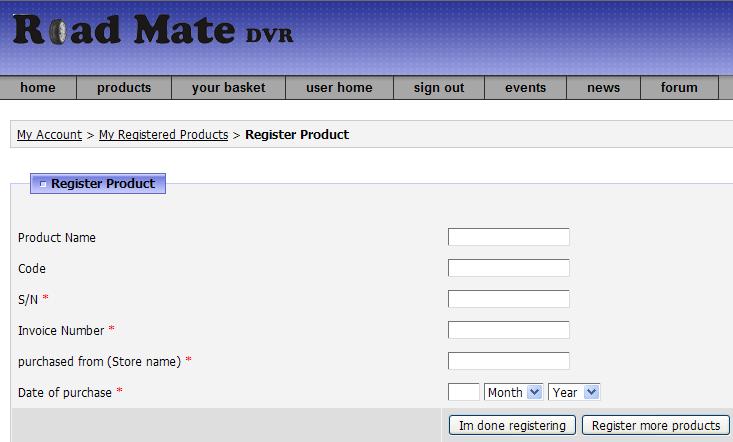 Keywords: product registration, register product